LeBron had a helluva All-Star Game en route to leading the East All-Stars to a win over the West squad 122-120.
29 pts, 6 rbs, 2 ast, 2 stl – Not too bad, eh?
The voters thought so too. He was named MVP of the game.
I updated the awards page to reflect it.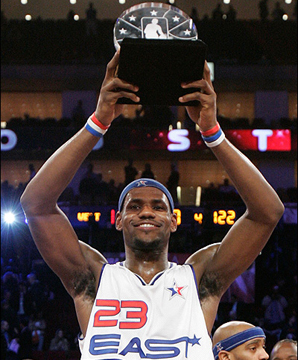 Way to go LBJ.